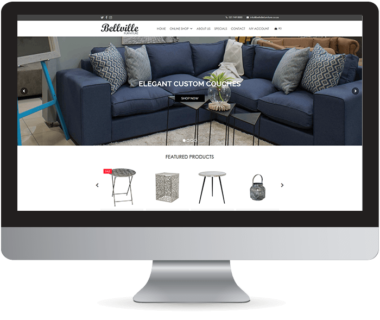 Bellville Furniture has been the choice for good value on good quality furniture for more than 15 years. Our furniture stores in Cape Town stock a range of fully upholstered couches – all manufactured in Cape Town.
They also offer a wide range of beds & mattresses, wooden furniture and accessories from all over the world. Their range includes kitchen sets, wardrobes, TV stands, sleeper couches, chest of drawers, bunk beds & more.
WordPress Web Design
Web Development
Woocommerce online shop
SEO Services
Everything is designed. Few things are designed well.